Equipment Management Booms
Equipment Management Booms & Ceiling Supply Units for Hybrid Operating Rooms. Equipment Booms manage medical gases, electrical & data inputs, anesthesia gases, surgical display, and equipment mounting accessories. SKYTRON, Stryker, Maquet, Trumpf, Steris.
Equipment Management Booms for Hybrid Operating Rooms
Equipment Management Booms, otherwise known as ceiling supply units and pendants, save space, create a more orderly working environment, and increase efficiency. By keeping cables and devices off the floor and delivery medical gases to devices such as Anesthesia machines, equipment management booms ensure better access to the patient, a more flexible room configuration, and provide a safer working environment for hospital staff.
Ideally, your equipment management booms should accommodate every surgeon's preferences and every surgical specialty. They should increase a room's flexibility by letting you position a patient however the surgeon wants. You should be able to reorient the room in seconds. And they should shorten turnover times because the items you use all the time will always be in the room. The efficiency of moving the equipment management boom out of the way when you're not using it, but the availability of immediately having it ready is a definite plus with room turnover time. Never having to plug in or unplug the equipment and moving slave monitor cables from one side of the room to another is another time saver.
Playbook for Equipment Booms in the Hybrid Operating Room Environment:
Positioning:
What are the desired positions of equipment when needed during surgical procedures?
How can the equipment booms be moved out of the way when they are not being utilized during a procedure?
What are the potential collisions with the Angiography Imaging equipment?
What are the potential collisions with the surgical lights and the other equipment booms in the room?
What are the potential collisions with other mobile surgical equipment in the room (tables, injectors, carts, etc.)?
Boom Type:
Single or Dual-Arm Articulating Boom? Height Adjustable?
Will surgical lights or monitor arms articulate from the same structural mount?
Boom Positioning Breaks: Friction or Nitrogen controlled? *Nitrogen controlled will require additional nitrogen gas to be run to the boom.
Boom Column Length: 12" - 48". Often dependent on the connections and accessories needed. A smaller footprint in the Anesthesia area is often desired.
Electrical Outlets, Data Connections, Video Connections:
How many electrical outlets will be needed on the Supply Boom? Emergency or regular?
How many data connections will needed on the Supply Boom? Which types of data? Examples include: Internet, Telephone, Nurse Call (CAT-6E, RJ-45, RJ11).
How many video connections will be needed on the Equipment Supply Boom? Which video signal inputs and outputs will be sourced through the Equipment Supply Boom?
Medical Gas & Air Outlets:
What types of medical gases and air will be needed? (Vacuum/Suction, Medical Air, Oxygen, Nitrogen, Nitrous Oxide, WAGD-Waste Air Gas Disposal, Carbon Dioxide)
What type of medical gas and air connections will be utilized for each gas/air type? (Ohmeda, DISS, Puritan, Chemtron)
What is the maximum number of each medical gases and air needed at any time?
Shelving & Equipment Attachment Accessories:
How many shelves/drawers for mounting accessory equipment will be needed? Adding shelves creates a larger footprint.
What mounting accessories are need to be added to the boom? (vacuum slides, cuction holders, cord wraps, IV poles, vital signs monitor mount, video monitor mounts, cord baskets, keyboard tray, handle bars)
SKYTRON Equipment Management Booms for Hybrid Operating Rooms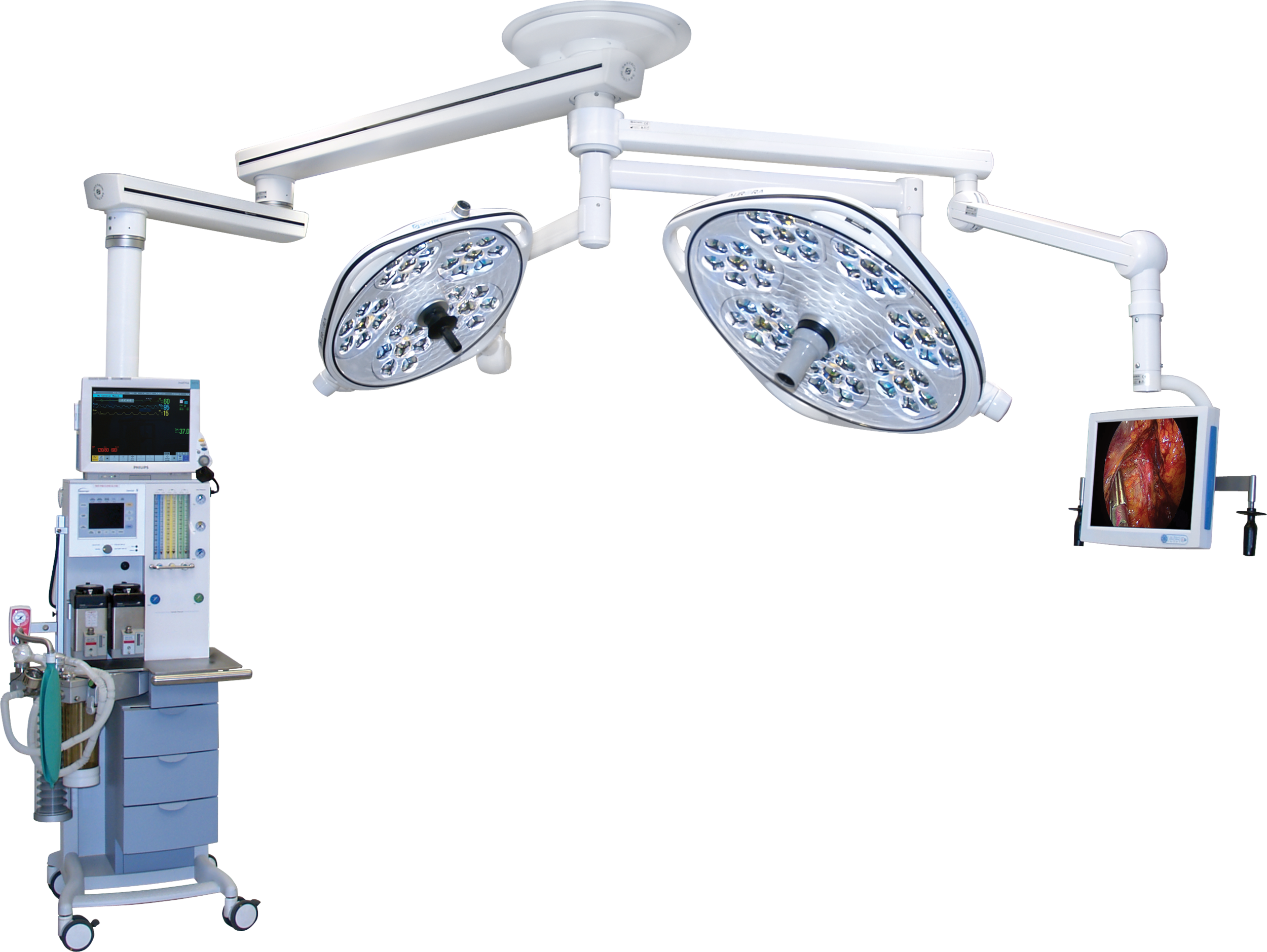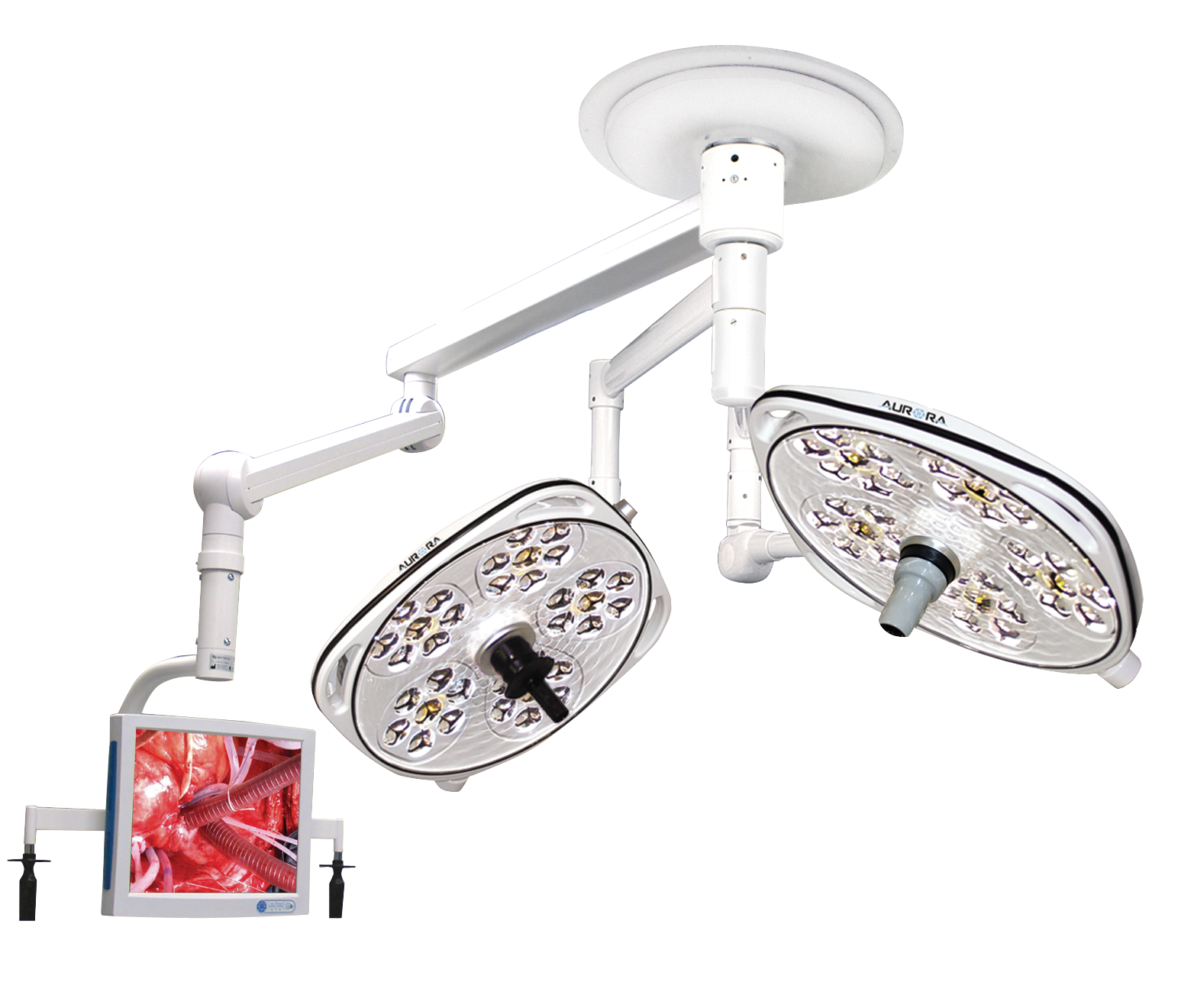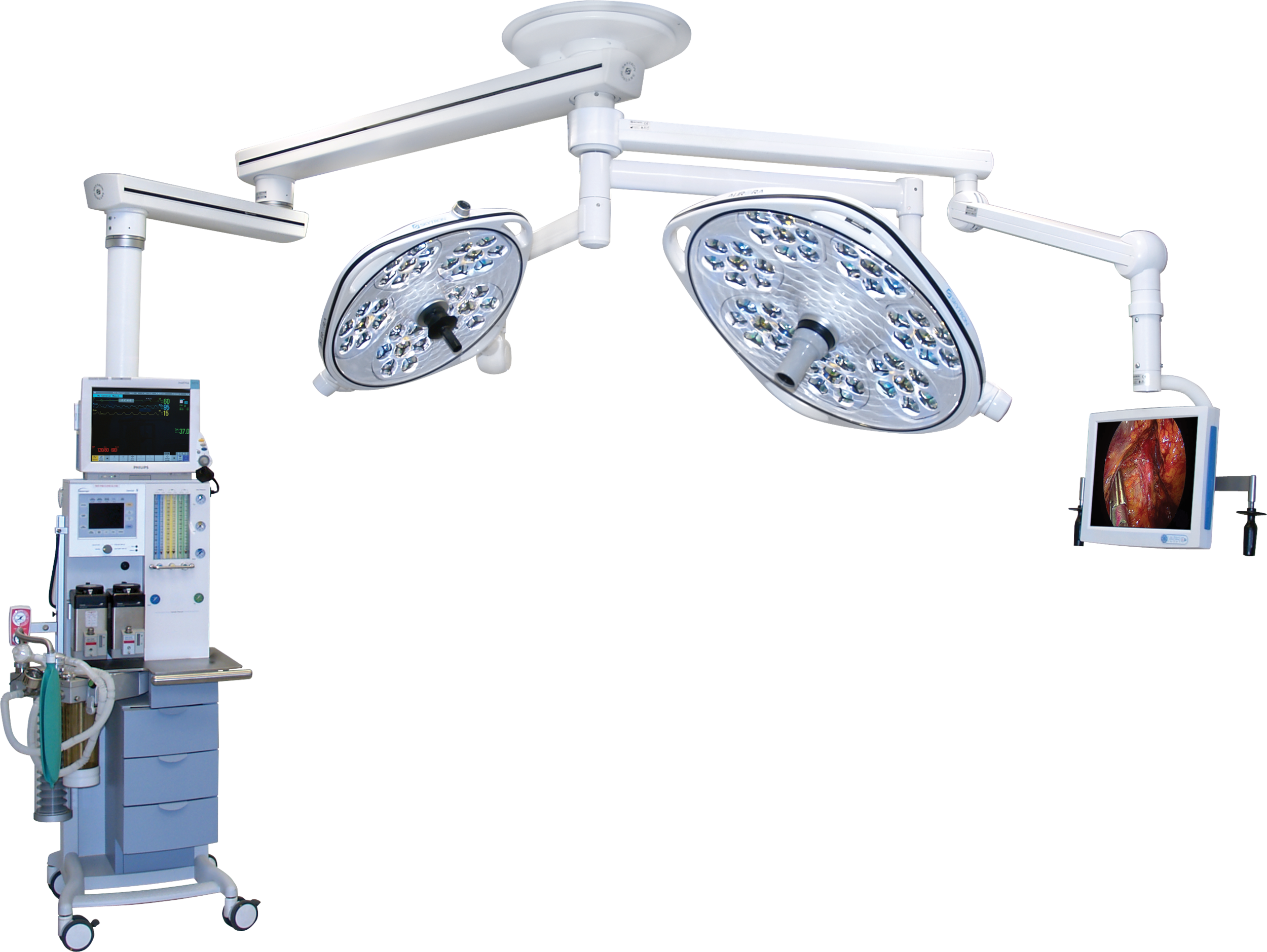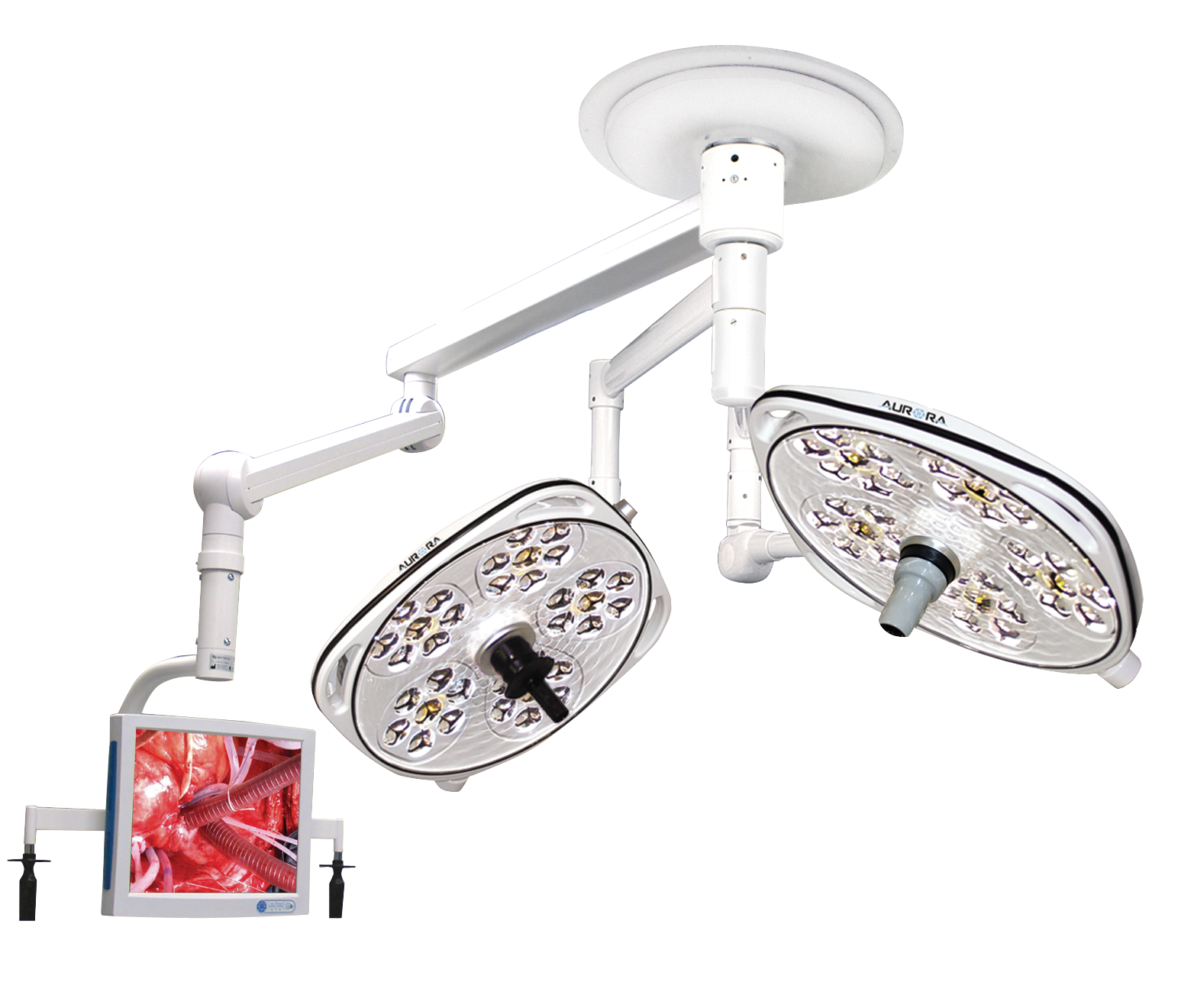 J.M. Keckler Medical Co. - Hybrid Operating Room Consultants
staff@kecklermedical.com - 1.800.523.1010
Keywords: Hybrid Operating Room Equipment Management Booms, Hybrid Operating Room Ceiling Supply Units, OR Equipment Boom Accessories, Surgical Equipment Boom Outlets, Surgical Boom Medical Gases, Surgical Boom Data Inputs, Hybrid Operating Room Cardio-Pulmonary Bypass Machine, Hybrid Operating Room Insufflation & Endoscopy Tower, Hybrid Operating Room Sterile Surgical Supply Cart,